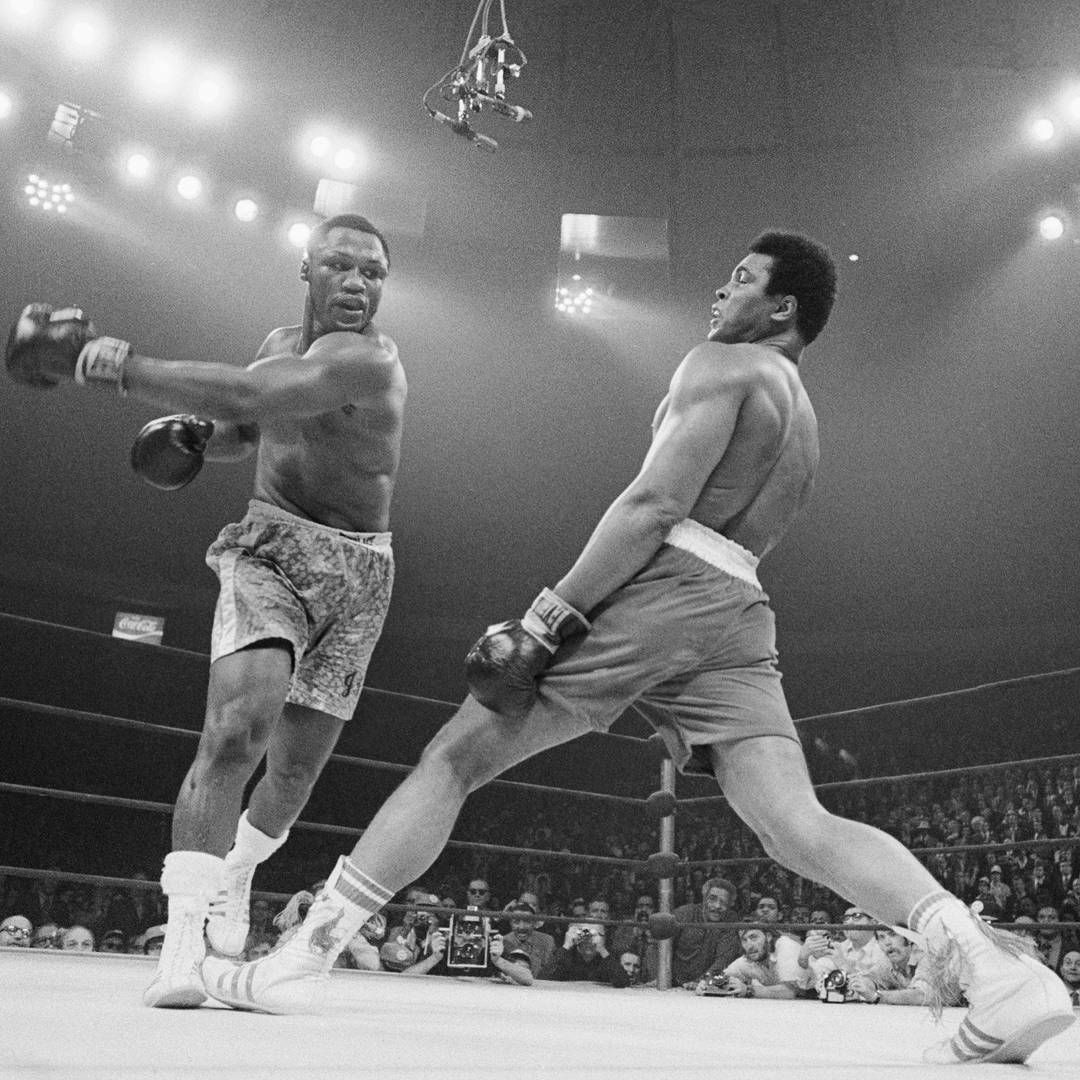 Muhammad Ali: The Legend of Boxing and Social Impact
Introduction
In this comprehensive article, we delve into the life and legacy of Muhammad Ali, one of the most iconic figures in the history of boxing and a true champion both inside and outside the ring. As a celebrated sportsman and a passionate advocate for civil rights, Ali's impact on the world extends far beyond his exceptional boxing career. Join us as we explore the remarkable journey of this legendary athlete and humanitarian.
Early Life and Boxing Career
Born Cassius Marcellus Clay Jr. on January 17, 1942, in Louisville, Kentucky, Muhammad Ali discovered his love for boxing at a young age. Under the mentorship of Joe Martin, a police officer and boxing coach, Ali honed his skills and quickly rose through the ranks as an amateur boxer.
In 1960, at the age of 18, Ali won the Olympic gold medal in the light heavyweight division, marking the beginning of his meteoric rise in the world of professional boxing. Known for his lightning-fast footwork, unmatched agility, and unorthodox fighting style, Ali earned the nickname "The Greatest" and became a force to be reckoned with in the sport.
The Thrilling Rivalries
Muhammad Ali's illustrious career was adorned with numerous memorable bouts and fierce rivalries. Notable among these was his rivalry with Joe Frazier, which culminated in the famous "Fight of the Century" in 1971 at Madison Square Garden. The match, hyped as the ultimate showdown between two undefeated heavyweight champions, lived up to its expectations and left an indelible mark on boxing history.
Another iconic rivalry was the "Rumble in the Jungle" in 1974, where Ali faced the fearsome George Foreman in Kinshasa, Zaire (now the Democratic Republic of the Congo). Despite being the underdog, Ali's tactical brilliance and "rope-a-dope" strategy led to a stunning victory, regaining the heavyweight title and solidifying his position as an all-time boxing great.
Ali's Social Impact and Activism
Beyond his athletic achievements, Muhammad Ali was a staunch advocate for civil rights and social justice. In 1964, he converted to Islam and changed his name, declaring his affiliation with the Nation of Islam. This decision garnered both praise and controversy, but Ali remained steadfast in his beliefs and became a symbol of pride and inspiration for many African Americans.
Ali's refusal to be drafted into the military during the Vietnam War on the grounds of religious beliefs and opposition to the war further fueled his status as a prominent civil rights activist. The ensuing legal battle, which went all the way to the Supreme Court, showcased his unwavering commitment to his principles and earned him respect worldwide.
Muhammad Ali Fighting Record
Muhammad Ali had a prolific boxing career that spanned from 1960 to 1981. Throughout his professional career, he participated in a total of 61 fights, achieving an impressive record of 56 wins, 5 losses, and 0 draws.
Early Fights and Rise to Fame
Muhammad Ali began his professional career on October 29, 1960, with a win over Tunney Hunsaker. His rise to fame was meteoric, as he continued to display exceptional skills, knocking out opponents with his lightning-fast footwork and powerful punches.
Ali vs. Sonny Liston - The Iconic Battles
One of the most curious moments in Ali's career was his first bout against Sonny Liston on February 25, 1964. Liston was heavily favored, but Ali's unorthodox fighting style and trash-talking outside the ring intrigued fans.
The Rivalry with Joe Frazier
Ali's fierce rivalry with Joe Frazier culminated in three epic battles, including the famous "Fight of the Century" in 1971. Their bouts became global phenomena, drawing unprecedented attention to the sport of boxing.
The third and final match between Ali and Frazier, known as the "Thriller in Manila," is hailed as one of the greatest boxing matches of all time. The match's brutality and Ali's eventual victory in the 14th round made headlines worldwide.
March 8, 1971: Ali fought Joe Frazier in the "Fight of the Century," losing via a unanimous decision after 15 rounds.
January 28, 1974: Ali faced Frazier in a rematch known as "Super Fight II" and won via a unanimous decision after 12 rounds.
October 1, 1975: In the "Thrilla in Manila," Ali emerged victorious against Frazier in a grueling bout, winning by TKO after 14 rounds.
The Rumble in the Jungle
One of Ali's most iconic fights was the "Rumble in the Jungle" against George Foreman. Ali's innovative "rope-a-dope" strategy and Foreman's dominant reputation captivated fans globally.
On October 30, 1974, Ali fought George Foreman in the "Rumble in the Jungle" and won via an eighth-round knockout, reclaiming the World Heavyweight title.
The Legacy Lives On
Muhammad Ali retired from boxing in 1981 with an impressive record of 56 wins, 5 losses, and 37 knockouts. His contributions to the sport and his impact on society earned him numerous accolades, including the Presidential Medal of Freedom in 2005.
Despite his Parkinson's disease diagnosis in 1984, Ali continued to use his platform to champion charitable causes and promote peace and understanding. His philanthropic efforts extended to humanitarian missions around the globe, demonstrating the depth of his compassion and commitment to making a positive difference in the world.
Conclusion
Muhammad Ali's legacy is a testament to the power of perseverance, courage, and determination. From his extraordinary boxing career to his unwavering activism, Ali's life journey continues to inspire and influence generations worldwide. His impact on the sport of boxing, civil rights movement, and humanitarian causes ensures that the legend of Muhammad Ali will forever endure.
Join us in celebrating the extraordinary life of "The Greatest" and remember the indelible mark he left on boxing and society as a whole. As we pay tribute to this remarkable athlete and humanitarian, let us be inspired by his words and actions, and strive to create a world that embodies his vision of unity, justice, and love.